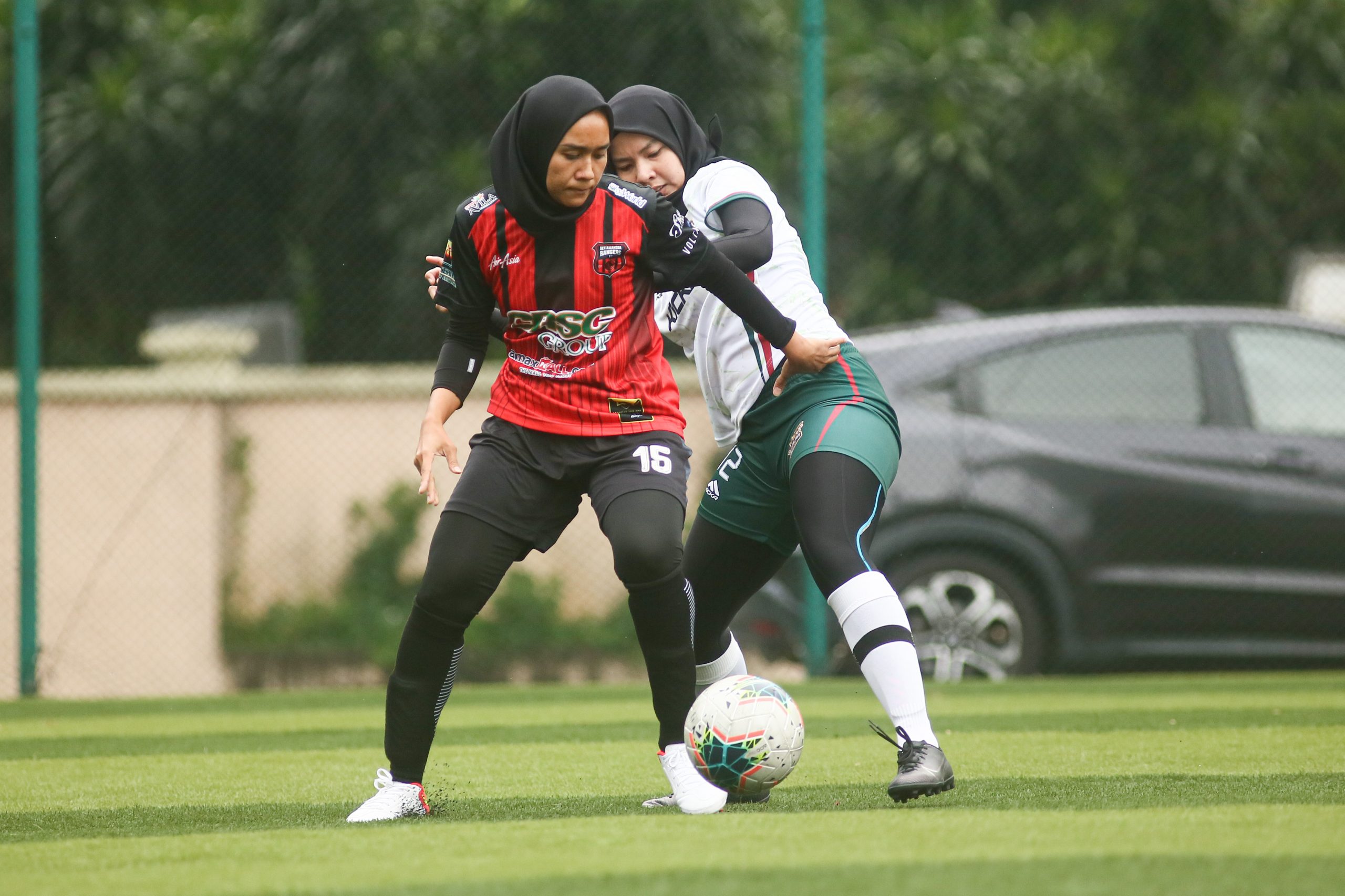 Farah Dhiba / 22 November 2021.
Setiawangsa Rangers Fc gets their first 3 points.
Mas Huzaimah, Goalkeeper of Setiawangsa Rangers Fc comes with her first appearance for the team after Noorasyeimah, Queen of the Match last week cannot make it because of injury.
Catalan Fc who was captained by Norzini Binti Kamaruddin, show a strong lineup with their national player, Zurain and Asnidah starting for the first eleven players. However, both team plays very well, with Setiawangsa Rangers Fc managing to make 7 total shots with 4 shots on target and Catalan Fc manage to do 6 total shots 3 shots on target.
Setiawangsa Rangers got their first shot from a free kick taken by Afrina but the kick out of the post. Catalan Fc got their first chance from a freekick taken by Asnidah and nearly scored the goal but the Catalan player no 10 was ruled for offside. Mas Huzaimah makes her first save from a freekick taken by Zurain. Catalan make several tries but the shots were not enough for Mas Huzaimah to make mistake. Setiawangsa Rangers get their first goal scored by their forward Lovelytha Jelus at minutes 30+5'
In the second half, Catalan Fc make changes to their national player by substituting Asnida and Zurain with Nadia and Atiqah. Nadia plays a big role in Catalan attacking system. Nadia got her first chance but her shot was nearly hit the goal. The game ended with Setiawangsa Rangers getting their first 3 points.