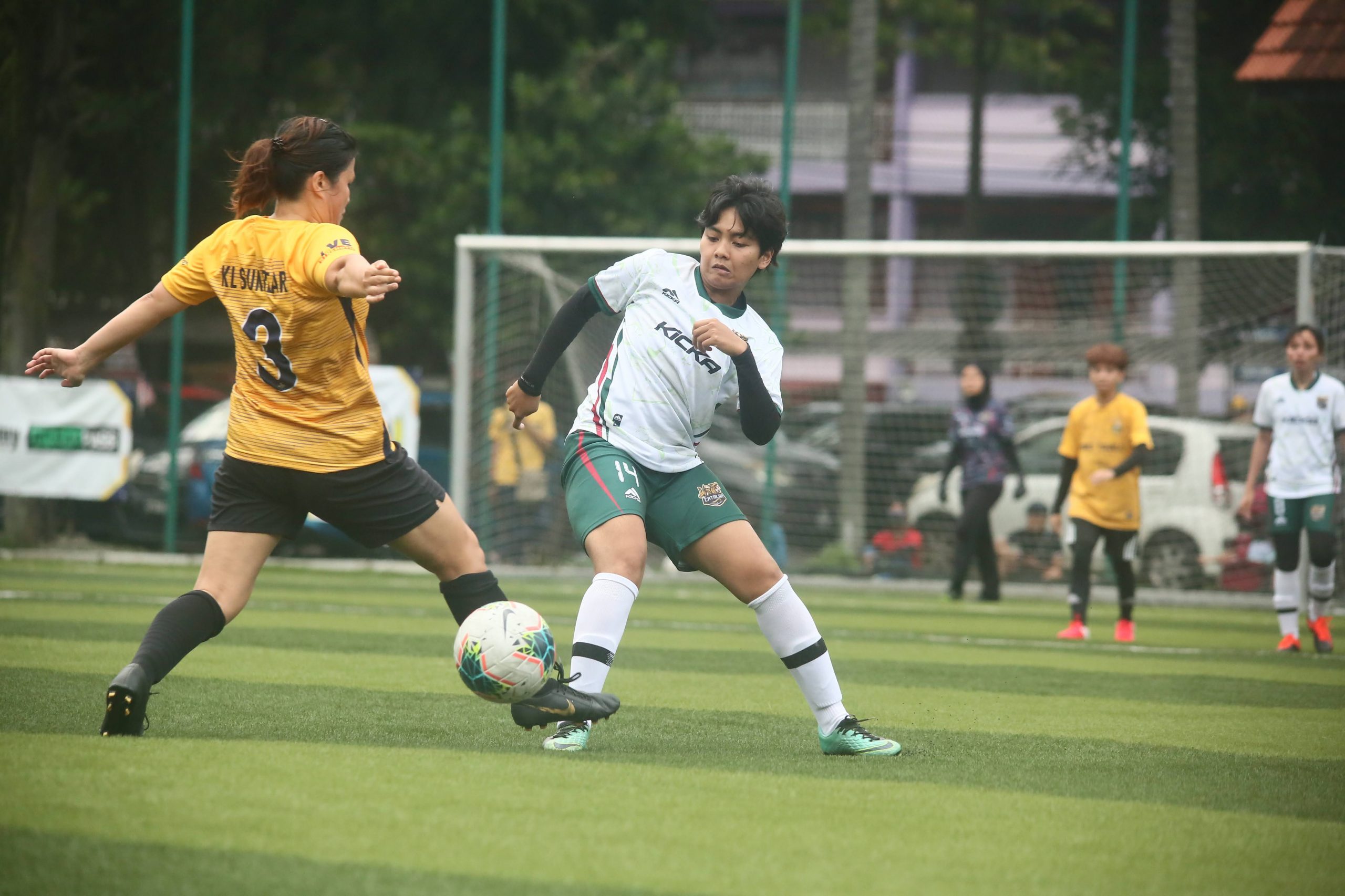 Akmal / 30 November 2021.
KL Sunbears collects 3 points, Catalan FC still looking for goals.
In this encounter, both teams are aiming for three points. KL Sunbears are looking to win this game after a 0-0 draw with Setiawangsa Rangers Fc. Catalan Fc should bounce back following their 1-0 loss against Setiawangsa Rangers Fc.
KL Sunbears drew in experienced players to help them find 3 points in this game. Nurfatin Rozani, national player will lead the defensive line ensuring that it is difficult for opponents to break it. Player number 11, Puteri Umi Sofea which is a state player will assist the team's forwards in scoring a goal and earning 3 points. 
KL Sunbears managed to get the pace of the game as early as the first minute when player number 11, Puteri Umi Sofea, managed to get the first goal in minute 1'. 
After falling behind 0-1, the Catalan Fc was surprised once again in the minute 14' when Puteri Umi Sofea scored her second goal. KL SUNBEARS were at comfortable in front. Despite their displeasure, Catalan Fc players continued to attack in the hopes of scoring. 
However, at minutes 36, Jaciah Jumilis put more pressure to Catalan Fc with leading 3-0. Until the end of the game, both teams played aggressively in order to win. Catalan Fc struggled to score any goals until the final whistle.
Puteri Umi Sofea was named Queen of the Match after scoring two goals in the match. She is happy to have been able to assist the team in winning, and she hopes to continue winning in the following matches. Coach Catalan Fc, Muhammad Faizal said "For the upcoming matches, an overall rearrangement must be made, we struggled to face an experienced teams like KL Sunbears, with our players were mostly beginner to football games. To qualify for the semi-finals, Catalan Fc must find a good tactical approach to win their next game.